Dangling earrings in reclaimed wood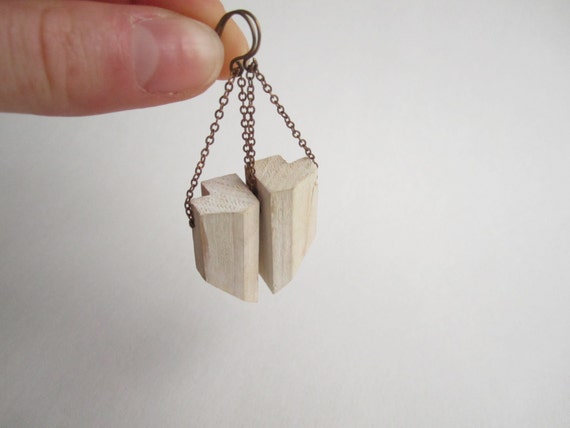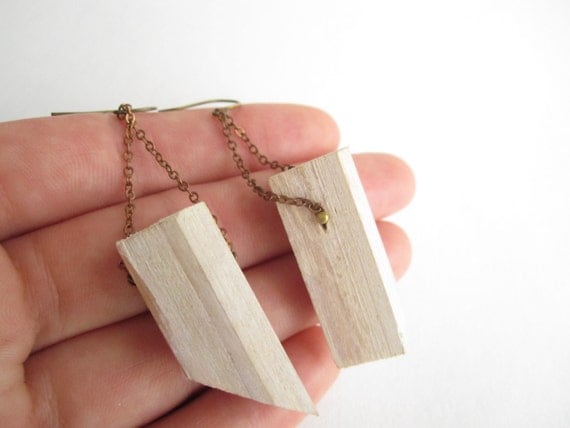 These earrings have a brass chain with a pendant made from a re-used wod.
The used materials are wood and aged brasschain and a paint finish on the wood.
The chain is 3cm long (1.2 inch) and the wood bar is approximatly 4cm (= 1.5 inch) long, in total the earrings are more then 7cm (2.7 inch) long.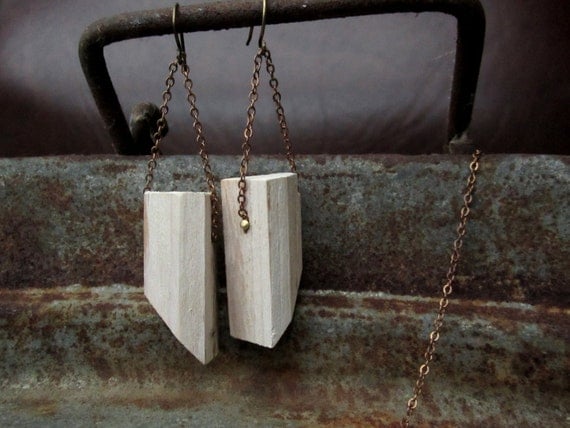 These earrings are handmade out of reclaimed wood;
The wooden piece is sawn, sanded and painted by hand
Each piece is hand-cut and hand-painted so slight imperfections might be possible, but this also means that every piece is completly unique!
JeTrouve
From found objects to wearable jewelry
grts, J