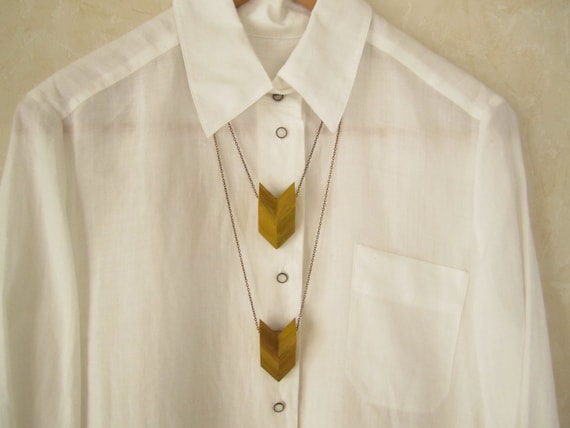 re-used picture frame turned into necklace
two possible lengths: 55cm (= 21in) or 80cm (= 31in) check the last picture for reference
the smaller version also has a round clasp.
The wooden piece is sawn, sanded and painted by hand
Each piece is hand-cut and hand-painted so slight imperfections might be possible, but this also means that every piece is completly unique!
These pieces are not completely waterproof so please handle with care.
From found objects to wearable jewelry